Frontend is our passion
That is why we baked 20+ years of agency experience into kickstartDS
Design Systems - also known as "pattern libraries" or "component libraries" -  promote quality, consistent UX design across products; and expedite the work of designers, developers, and anyone else working on a digital service.
NN/g: Nielsen Norman Group
We're on a mission to democratize Design Systems.
Design systems are expensive, hard to maintain, heavy to get started.
We want companies to save time and budget by minimizing duplicate work and increasing speed-to-market.
We want to improve your customer's experience, maintaining brand consistency, providing an accessible and seamless UX across all customer touch points.
We help development teams to make it easier to collaborate.
Don't you want to own a design system without spending years of development? Well, it is here. Let's kickstartDS it together!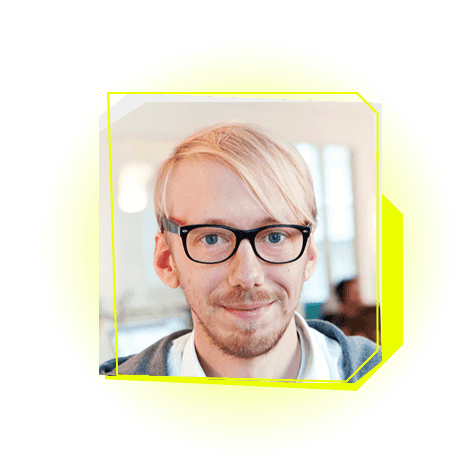 After 15 years building websites and UI's ourselves, we wanted to improve the way teams collaborate when creating web frontends. That's why we started kickstartDS.
We want to share our experience and offer a huge library of best practice patterns and well tested web components. All the while following the principles of the Atomic Design methodology.
That's why kickstartDS really is a ready to use framework, to support people and organizations building Design Systems and digital touchpoints.
It prevents developers from wasting time setting up the basics, while it enables designers to focus on tricky UI challenges.
Jonas Ulrich,
Founder and CTO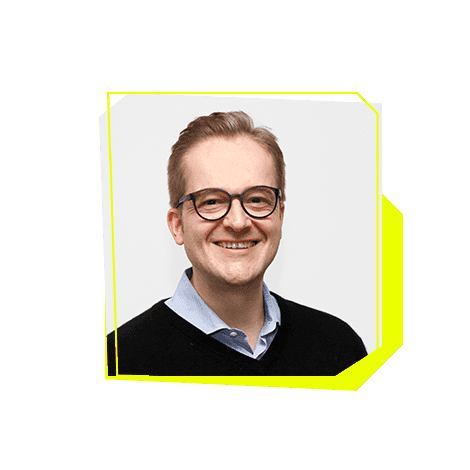 More than 20 years ago I started creating user interfaces and web style guides, corporate design manuals and in the past years the first digital Design Systems.
After working in a large tech corporation for a long time I very well know todays problems in gaining and maintaining consistency in UIs. Whilst organizing the regional UX meetup I heard so many design and dev teams complaining about the same frontend problems.
That was the reason I co-founded kickstartDS. Knowing that we can create tremendous value for all these frontend creators and the companies they are working for.
I am convinced that both parties will benefit from using our solution within their tool chain. And I am more than happy to hear your story!
Daniel Ley,
Co-Founder + UX Strategist with heart & soul
Own a Design System without investing years of development
kickstartDS is the design system starter kit in which we have already solved all core challenges. No need to setup all the basics before start working on the real stuff. Remove all the assumptions on building your design system, and reduce the risk and effort required to to get started. Let's talk about how kickstartDS can help you.
Join our community
Talk to our experts, we would love to her from you!